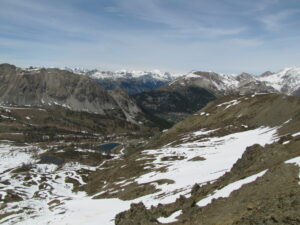 Alpine ophiolites
General information
Field trip leaders
Lydéric France (CRPG, Nancy) and Carole Cordier (ISTerre, Grenoble)
contact and info
 Lydéric France, lyderic.france AT univ-lorraine.fr
Dates
16 – 19 September 2022
Meeting point and time
Departure Saturday 16 from Baveno – Meeting point in front of Hotel Dino at 15:00
Ending place and time
All participants will be dropped at the Lyon train station on the morning of Wednesday 20 (around 9 am.)
Cost
400 €
Minimum / Maximum number of participants
20
Description
Let's explore an Alpine and a Variscan ophiolite in the Alps…
Scientific topics
Igneous processes and architecture of oceanic lithosphere in Pre-Hercynian and pre-Alpine ophiolites.
Igneous differentiation of magmatic reservoirs
Melt migration and emplacement
Oceanic plagiogranites (and other felsic lithologies) origin: hydrous anatexis vs fractional crystallization
Moho signification at slow-spreading oceanic centers
Hydrothermalism record: Intra-oceanic metamorphism and related lithospheric cooling
Gabbroic bodies emplacement in (serpentinized or unaltered?) mantle
Program and itinerary
Day 0 – Saturday 16 Sept.
Travel by large bus from Baveno in the afternoon to the first accommodation place in the Montgenèvre area (the village of the Chenaillet ophiolite). Dinner. Discussions on the western Alps architecture, and geological context of the field trip.
Accommodation: tbd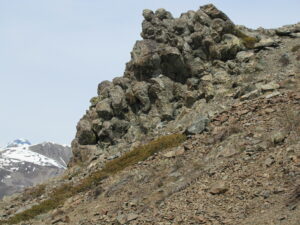 Day 1 – Sunday 17 Sept.
Hike from Montgenèvre to the ophiolite (through col de la cabane des douaniers). Main subjects of the day will be igneous differentiation, melt migration, oceanic plagiogranite origin, ophiolite architecture, and Moho signification at a slow-spreading center.
Accommodation: tbd, on the way between Montgenèvre & Chamrousse.
Day 2 –  Monday 18 Sept.
Hike from Chamrousse ski resort to the ophiolite (through la Croix de Chamrousse). Main subjects of the day will be the timing of magma body emplacement (pre- or post-serpentinization?), the origin of felsic veins (or oceanic plagiogranites), melt migration in the peridotite section (dikes versus porous flow; discussion of chromitites origin), and the hydrothermalism sequence and relations to magma emplacement and intra-oceanic deformation.
Accommodation: tbd, on the road to Lyon where all participants will be dropped at the train station.
Day 3 – Tuesday 19 Sept.
All participants will be dropped at the Lyon train station in the morning, around 9 am.
Practical information and logistics
Connection from/to starting/ending place
Transport will be organized by bus from the conference site in Baveno. Departure at 15:00 in front of Hotel Dino.
Transportation arrangements
Large bus with driver to bring the group to the different sites
Accommodation
Full board with lunch packages everyday
Equipment
In addition to usual field equipment (hammer, hand-lens, field book), participant must bring solid hiking boots, sun protection / sunglasses, warm clothing and a wind and waterproof jacket. Euros for drinks, camera is recommended. Passport or ID-card valid for Italy and France.
Other information
The field trip includes two day hikes to the Chenaillet (Day 1) and Croix de Chamrousse (Day 2), in mountain areas up to 2650m altitude. A reasonable level of fitness is therefore expected from the participants. Each day hike will include around 600-800m of vertical ascent (and vertical drop), partly on trails and partly in rough terrains.
Contact information
lyderic.france@univ-lorraine.fr