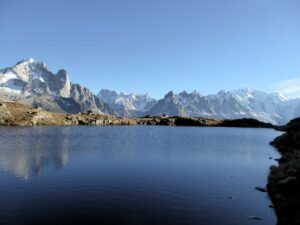 External Western Alps
General information
Field trip leaders
Jean-Baptiste Jacob (University of Oslo), Stéphane Guillot (CNRS, ISTerre, Grenoble), Jonas Vanardois (University of Minnesota)
Contact and info
Jean-Baptiste Jacob, j.b.jacob AT mn.uio.no
Dates
5 – 9 Sept. 2023
Meeting place and time
Tuesday 5 Sept. around 6pm in Grenoble
Ending place and time
Saturday 9 Sept. in Baveno, Hotel Dino (arrival around 5-6 pm)
Cost
450€. This includes accommodation (3 nights, first night in Grenoble not included), food (breakfast, packed/picnic lunch, warm dinner), transportation during the trip including the final transfer to Baveno by bus, and the printed guide.
Minimum/Maximum number of participants
15 to 21 participants
Description
Well-preserved domains of Variscan crust are exposed in the external western Alps and form the "External Crystalline Massifs" (ECM). Despite their incorporation in the Alpine orogen, the ECM have only been mildly overprinted by Alpine tectonics and metamorphism. These massifs expose a variety of magmatic series spanning the entire Variscan Orogeny, from the late Devonian to the early Permian (ca. 370-295 Ma). Due to their high elevation (many of the highest alpine summits, including top-of-western-Europe Mont-Blanc, are located there), the ECM offer fantastic outcrop conditions, which allow in-depth investigation of crustal melting processes and melting-deformation relationships. This field trip will offer an overview of the Variscan geodynamic evolution and magmatism in a nutshell, while admiring some of the most scenic glacial landscapes in the Alps.
Our journey will start close to Grenoble in the southern Belledonne massif, in which well-preserved pre-collisional magmatic and volcano-sedimentary series are exposed. These series were emplaced from the late Devonian to the lower Carboniferous (ca. 370-350 Ma), and are thought to represent a short-lived marginal basin opened in a back-arc setting prior to the Variscan collision. We will then investigate syn-collisional Variscan magmatism, which is characterized by emplacement of high-K subalkaline granitoids associated with a series of Mg-K mafic / intermediate rocks (aka. Durbachites and Vaugnerites) typical of the Variscan Belt.
During the last day, we will go to the Aiguilles-Rouges massif near Chamonix to investigate the relationships between partial melting, granitoid emplacement and deformation in large, transcurrent wrenching system.
Topics discussed during this field trip include: (i) connection between magmatism and geodynamics during a collisional orogeny, (ii) magma hybridization processes at different scales and the relative contribution of mantle and crustal sources during collisional magmatism, and (iii) the interplay between crustal melting and deformation.
Scientific topics
Connection between Variscan magmatism and geodynamics
Melting / deformation relationships in a transcurrent crustal-scale shear zone
Magmatic hybridization processes in a collisional orogen
Program and itinerary
Day 0 – Tuesday 5 Sept.
Meeting around 6pm, welcome dinner in Grenoble.
Participants should arrange their own accommodation on the first night in Grenoble.
Day 1 – Wednesday 6 Sept.
General introduction, presentation of the Variscan and Alpine setting. Pre-collisional magmatism in the southern Belledonne massif: investigation of bimodal magmatic series and volcano-sediments exposed in the mid-upper crustal levels. Variscan metamorphism and deformation.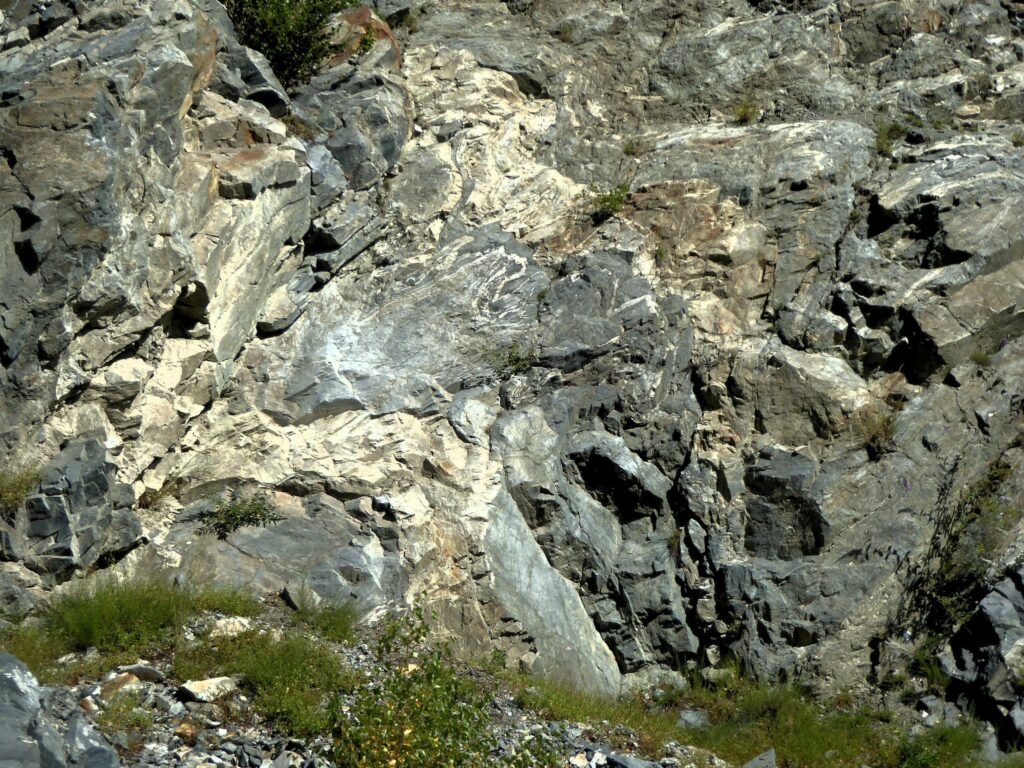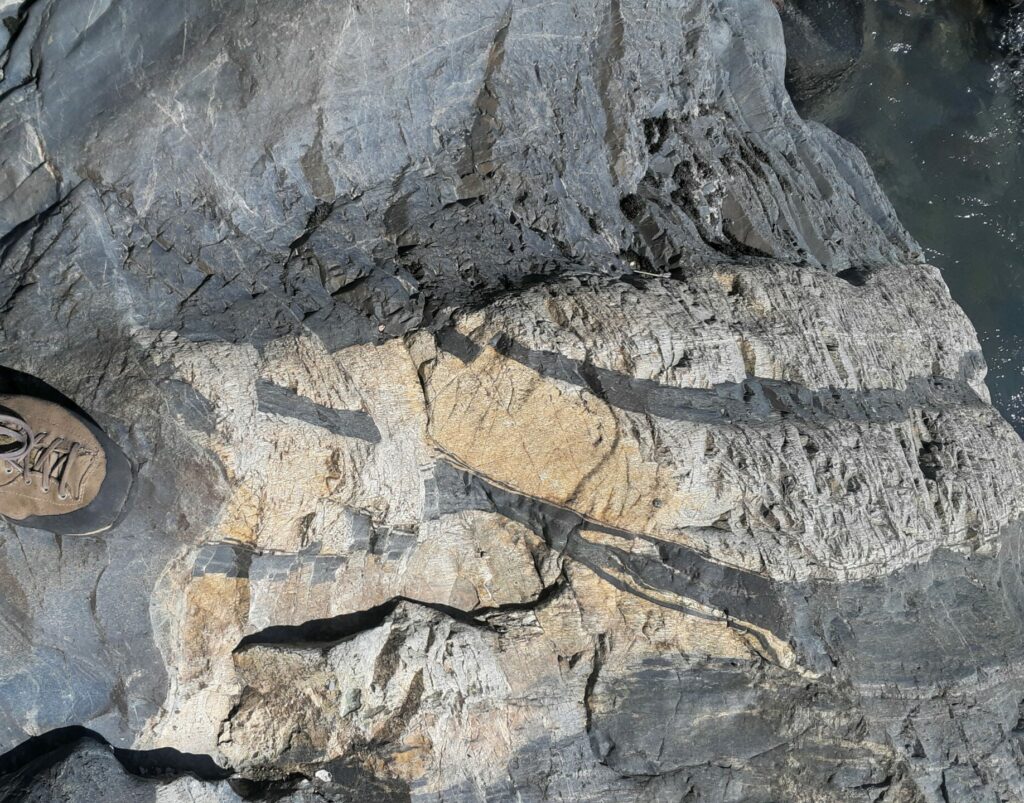 Accommodation: Touristic lodge in Bourg d'Oisans, 3 to 5-bed rooms, dinner included

Day 2 – Thursday 7 Sept.
Variscan syn-collisional magmatism in the middle / lower crust (Belledonne and Pelvoux massifs). Early syn-colisional (Visean) high-K subalkaline granitoids and associated ultrapotassic series (Durbachites). Late collisional (upper Carboniferous) sub-alkaline granitoids. Discussion about the petrogenesis of these magmas, the different magmatic sources and their evolution over time.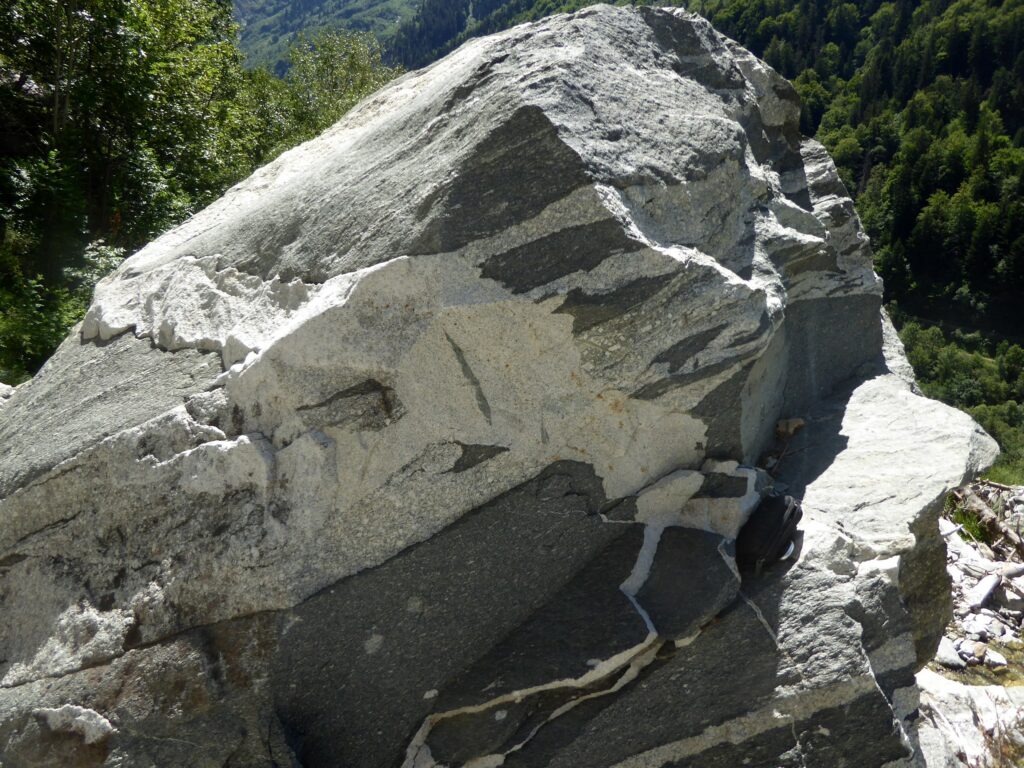 Visean Mg-K hybrid plutonic bodies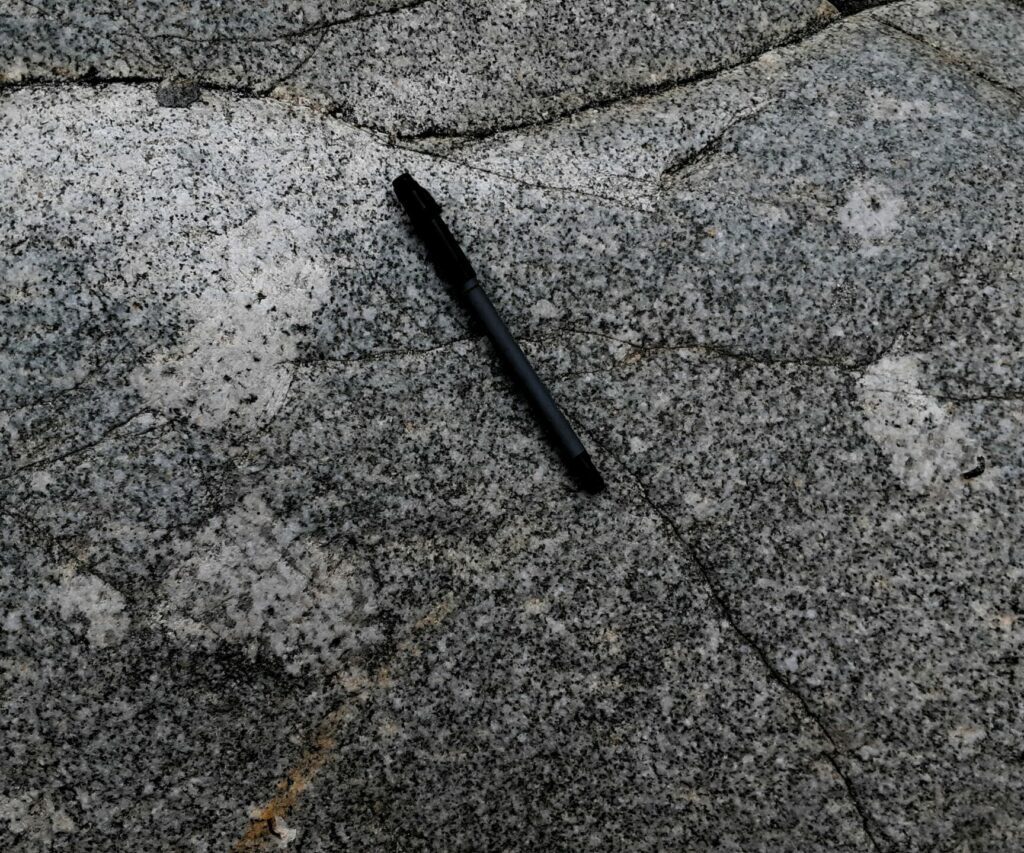 Magma mingling in a granite pluton
Accommodation: Mountain Lodge in the Maurienne Valley
Day 3 – Friday 8 Sept.
Late collisional magmatism (310-300 Ma), partial melting and deformation in the lower crust around the Emosson Lake, in the Aiguilles Rouges Massif.
Same accommodation place as day 2.
Day 4 – Saturday 9 Sept.
Transfer to Baveno, arrival in late afternoon
Practical information and logistics
Connection from/to starting/ending place
Grenoble can be easily reached by regional train / TGV from Paris, Lyon, Marseille, Zurich, Milan, etc. Connection from Lyon Saint-Exupéry airport with bus shuttles (ca. 1hr, departures every 1-2hr), and from Geneva airport by bus shuttles and regional train (ca. 2h30, departures every 1-2 hr).
Transport to Baveno after the field trip will be organized with a large bus shared with the group coming from the Massif Central field trip and is included in the provisional cost. Arrival at Hotel Dino in Baveno around 5-6 pm.
Transportation
Transport from site to site will be done with minibuses (Max. 3 minibuses / 21 participants)
Accommodation
Accommodation in touristic lodges with 3-4 bed rooms, dinner, breakfast and lunch packs included. Accommodation for the first night in Grenoble has to be arranged individually.
Equipment
Usual field equipment (hammer, hand-lens, field book), light hiking boots suitable for going off-track in rough terrain, sun protection / sunglasses, warm clothing and a wind and waterproof jacket. Euros for drinks, camera is recommended. Passport or ID-card valid for Italy and France.
Other information
The field trip takes place in a mountain area, up to 2200m altitude. The visited outcrops are located at a reasonable walking distance from the road (max 1-2 km walking and ca. 200m elevation gain), but reaching some of them requires walking off-track in rough or steep terrain. Please take appropriate shoes or light hiking boots.
Contact information
Jean-Baptiste Jacob: j.b.jacob@mn.uio.no