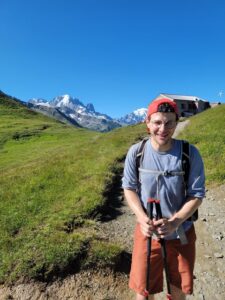 Benjamin Klein
Junior keynote speaker
Université de Lausanne (Switzerland)
I am a field-based geologist, and I aim to integrate a range of observations and modeling techniques to better understand subduction zone processes
Benjamin Klein's keynote:
Session
Theme 2: Genesis of granitic magmas: Competing models, competing processes

This theme is about the processes that lead to the formation of granitic (s.l.) magmas, and in particular aims at discussing the various pathways that may lead to them: melting, fractionation, mixing etc. This is the right place to tackle the old issue of the respective roles of mantle and crust. Information can be gained from a range of sources from experiments, models, geochemical data and more.