Registration for field trips is now closed !
The general registration remains open, however.
However, if you are still interested, you may contact the field trip leaders directly and see if they can perhaps put you in waiting list. Please understand that we can not make any promise.
Pre- and post-conference trips
Several fieldtrips are planned before and after the conference. Unfortunately, some of the trips did not attract a sufficient number of participants, and we were forced to cancel them. The following trips will still be running:
Pre-conference trips:

Adamello Massif: Peter Ülmer, peter.ulmer AT erdw.ethz.ch
French Massif Central: Oscar Laurent, oscar.laurent AT Get.omp.eu
External crystalline massifs of the Alps

Post-conference trips:

Calabria: Patrizia Fiannacca, patrizia.fiannacca AT unict.it
Elba: Federico Farina, federico.farina AT unimi.it
Bohemian Massif
Ophiolite-related granitoids in the Alps
Detailed description, including provisional itinerary are given below (swipe left/right to see them all). Note that the cost of the field trip is not included in registration.
Pre-conference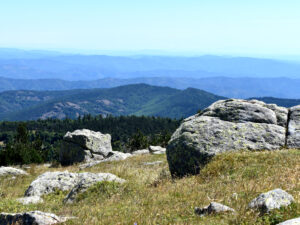 580 € 4 – 9 Sept. 2023 From shallow granites to mid-crustal diatexites in a collapsing orogen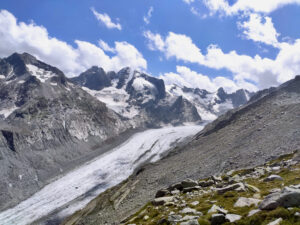 450 € 6 – 9 Sept An Alpine subduction related shallow crustal plutonic complex
Post-conference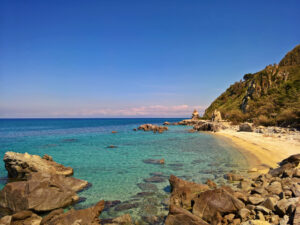 530 € 16 – 20 Sept. 2023 Calabria coast to coast: a nearly complete cross-section of continental crust (with a 13 km-thick late Variscan batholith)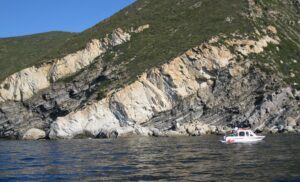 550 € 17 – 21 Sept. 2023 Mechanisms of granite emplacement: architecture and evolution of a shallow-level magma reservoir
Mid conference trip
In addition, a mid-conference field trip (included in the cost of the conference) will be held in the middle of the week, Wednesday 13th of September 2023. We will visit the Ivrea zone, a crustal section through the Alpine crust from volcanoes down to lower crustal mafic/ultramafic complexes, through migmatites, granites etc.