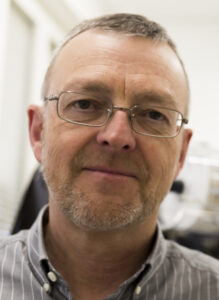 Urs Schaltegger
Overview Speaker
Université de Genève
Urs Schaltegger is an emeritus professor for isotope geochemistry and geochronology at the University of Geneva, Switzerland. His main research interest is the application of high-precision ID-TIMS U-Pb geochronology to accessory minerals to study the timescales of orogenic and magmatic processes in the Earth's crust, specifically to resolve durations and rates of magmatic processes through zircon U-Pb dating. Other interests cover the rates of climate change in the geological past, the lifetime of Large Igneous Provinces, and the understanding of isotope systematics in accessory minerals.
Session
Theme 3: Architecture of crustal magmatic systems and rate of magmatic processes

This theme addresses the physical shape and connectivity of magma networks at all scales, from the crust to the grain boundary and from the source to the volcano, including the plutonic-volcanic connection. We will discuss the rates of processes such as melting, melt extraction, magma motion, pluton accretion, eruption, as well as the mechanical and chemical drivers of them.