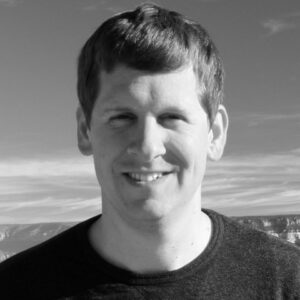 Tobias Keller
Junior Keynote Speaker
Institute for Geochemistry & Petrology, Department of Earth Sciences, ETH Zürich, Switzerland.
Tobias Keller is a Senior Scientist at ETH Zürich and a Computational Geoscientist whose research focuses on the study of volcanoes and their deep magmatic roots. He investigates the role of magma in planetary formation and evolution, as well as the processes of igneous rock formation, volcanism, and related ore genesis. His research utilises custom-built computational models and machine learning techniques to connect theoretical models with real-world observations from a range of disciplines, including geochemistry, petrology, geology, and volcano monitoring.
Session
Theme 4: Fluids in and around granites

In this theme, we discuss the role of evolution of melts, supercritical fluids, etc. in particular during final cooling and solidification of plutons. We also address the textural development of granitoids. We welcome contributions on pegmatites, ore deposits, geothermal fluids, etc.