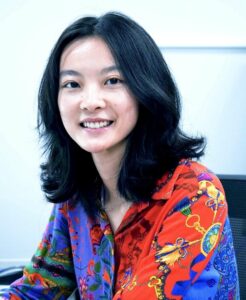 Weiran Li
Junior keynote speaker
University of Hong Kong, Department of Earth Sciences
https://www.earthsciences.hku.hk/people/academic-staff/dr-li-weiran
Prof. Li studies magmatism and volatile cycling on Earth using petrology, geochemistry, and thermodynamics-kinetics modelling. She is particularly interested in volcanic eruption mechanisms and hazards, subduction-zone magmatism, mantle geochemistry, diffusion chronometry and geochronology, and hydrothermal ore deposit formation. She has worked intensively on volatiles (C-H-S-F-Cl), major elements, and trace elements (including rare earth elements) in volcanic rocks and minerals.
Weiran Li's keynote:
Session
Theme 4: Fluids in and around granites

In this theme, we discuss the role of evolution of melts, supercritical fluids, etc. in particular during final cooling and solidification of plutons. We also address the textural development of granitoids. We welcome contributions on pegmatites, ore deposits, geothermal fluids, etc.